I'm done!
Oops, this post is a little late, seeing as it should have gone up in September but, I've been working on my project for the ISE. I decided to make the Forest Canopy shawl. I've been a little busy with school and away from the computer, but, I have been knitting.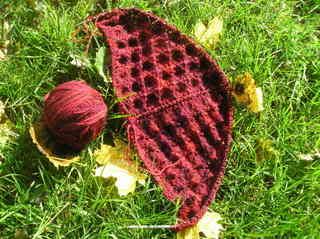 It took me 6 days to knit. It probably would have taken me longer except, I brought school with me 3 days in a row and worked on it in all my classes. It turns out, as long as I look up every now and then, my teachers don't really care if I knit in class. Well, except Orchestra, I can't knit through Orchestra.
Here's me hiding behind the shawl as Mom tried to take a picture of me. It's finished but I still need to sew in the ends and block it. I'm waiting to block it because I want to wash it with woolwash when I block it.