Craftybernie - my scarf arrived!
I received my scarf and goodies in yesterday's post from my secret pal,
Jae
. And here it is in all it's Berroco Ultra Alpaca gorgeousness. The colourway is Blueberry and the pattern is an original by Jae.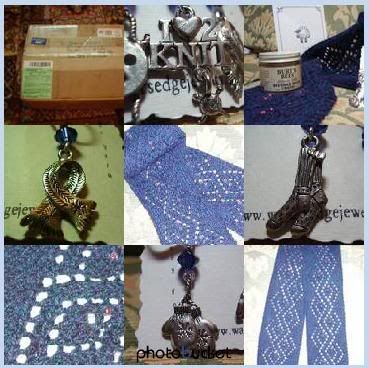 Here are a few close ups of the stitch markers that Jae gifted me... Aren't they gorgeous?!!
This is the delish hand creme that I received and it is a dream to use. Like heaven in a jar!
Thank you, Jae, once again. And thank you to all the ISE Hostesses for doing such a wonderful job organising everything. I look forward to the next exchange.
If you would like to see more pictures and read more, stop by my
blog
.