Pictures to Post!!!
Whew, is it really Sunday already? I don't want to go back to work!
In brighter, cheerier and more fun news, I have pictures to post!!!!
First up is the scarf I sent off . . .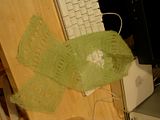 Then we have pics (not so great ones of me, btw) of the fantabulous scarf that
Charity
sent to me. I can't seem to get the colors just right, but I love it!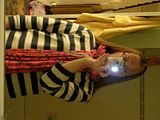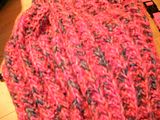 I have thoroughly enjoyoed this swap!