Thank you Lynnette!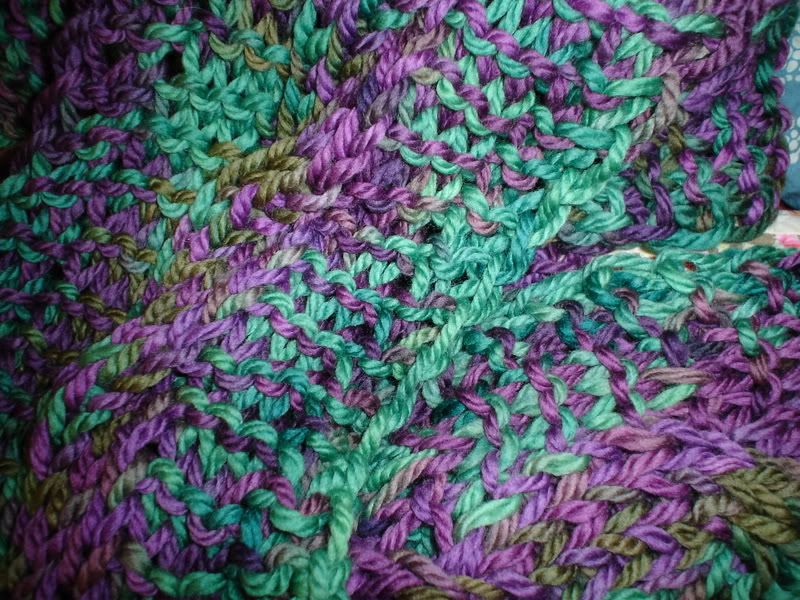 I got my package from
Lynnette
in San Jose! She sent me the gorgeous scarf in this brown, olive, purple color way that I seriously love. Is this the Vintage Velvet pattern from Scarf Style? If so, that is too funny because I just made one of these for the
Red Scarf Project
. She also included some of her
favorite tea
and "
local chocolate
" I don't want to even think about how large I would be if Ghirrardelli was local. Yum.
Tragically, the weather here took a turn for the warmer but it's Indiana - it'll probably get cold next week again so I can wear this scarf :)
Thank you!
Kate