Photo update
I haven't worked on my scarf as much as I should have, good thing it is such a fun pattern that when I do - it moves along quickly.
Here is what it looks like so far: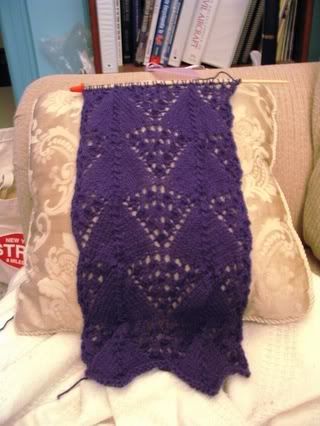 I also found a great pattern to use for the hat - I am planning on doubling the yarn so that hat will be a little heavier and warmer.
I really like this pattern - I think I might make my self a wrap out of it one day.